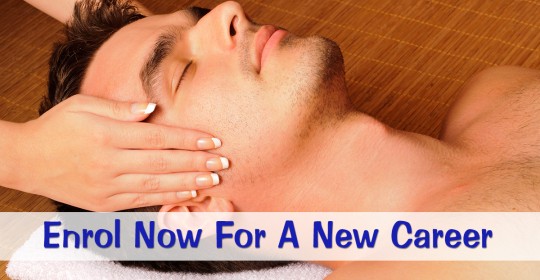 My life changed after having my first Bowen treatment in 1995, I felt so energised after the treatment I thought I would love to learn how to do this. In 1998 I completed my training and in 2000 I became a full time Bowen Therapist. I left my secondary school teaching career of 20 years to make a new start and I have never regretted the change. It wasn't long before I completed additional training to become a Bowen Instructor. I am still using my teaching skills but in a different way and loving every minute of helping my clients feel better and helping my students learn this amazing technique to help many more people. I have been teaching with Michael Quinlivan for 19 years, here in Wodonga, around Australia and Internationally, spreading the skills of Bowen Therapy. We have new courses starting this year, if you would like to see how your life could change too contact me [email protected] for training information.
— Karen Hedrick
Please read below feedback from past students about their training experience, it may help you decide if you are ready to change your life too!
TESTIMONIALS
Certificate IV in Bowen Therapy
Just wanted to thank you Karen and Michael for being such wonderful, helpful teachers.
I was hesitant about signing up for Bowen Cert IV (as I'm no spring chicken), I can honestly say it's been a life changing experience. I have made lifelong friends and learnt a skill to help people be the best they can be.
I would highly recommend this course to anyone, take the plunge you won't regret it.
Thanks again,
Sue Domselaar.
We studied Bowen Therapy in Wodonga/Vic in 2017 and graduated with the Cert IV. We were able to schedule our jobs and study well together as the practical modules took place on the weekends and the theory was learned online at our own pace. The face to face modules in the group on the weekends were very good and helpful, as we were able to practice on six different bodies. Our trainers, Karen Hedrick and Michael Quinlivan, are very experienced and dedicated Bowen Practitioners and Teachers who shared their wide extensive knowledge in a varied and interesting way. Now we have become self-employed and can finally put into practice what we have learned from Karen and Michael. We highly recommend the Bowen Therapy Training for all are interested in and fascinated by the human body."
Julia Boyn & Frank Tomaschewski
Hello! I am Jeannine Meijer, a 32 year old mum of three from Melton, Victoria.
Bowen training for me was a great way to learn more about the body and how it can heal itself. Throughout my time of training and treatments I have learned and seen many people healed and relieved from short and long term ailments. Many times I sit back with my mouth open with the client's at how well their body has responded to the treatment. Learning Bowen has been an eye-opening journey that still astonishes me with every new client. Learning the body and movements that will best help clients was hard at first because I do not come from a medical background but the more you practice and perform them they become second nature. My trainers, Karen and Michael were there for me with their extensive knowledge, patience and understanding, which enhanced my learning ten-fold. No questions were unanswered and everyone in the class felt comfortable and relaxed as we learned everything together.
I could not have hoped for a better experience and can't wait to continue my learning in the future.
Jeannine Meijer
After a single experience with Bowen with an in-training student, I pondered the magic of Bowen for quite a few years whilst still busy with kids and working. Years earlier I'd had two crippling frozen shoulders, one immediately following the other but in opposite shoulders. The treatment for both was like chalk and cheese! For the first one I visited a Sports therapist and was in agony while he manipulated and crunched my shoulder. With barely a change I was forced to return as that was all I had. It took a long time to recover from this one. In the second instance, a student of Bowen offered to treat my shoulder. I had previously never heard of Bowen therapy but after the first harsh treatment was prepared to try anything. The session was so unexpected as there was no forced manipulation and such gentle contact, I doubted it. But immediately after the session I was able to move my shoulder, and after another session it was almost 100% corrected.
Back to the future…now, 10 years later I regret not completing this Bowen course earlier as I would definitely have made a career of it. As it is now, I am close to retirement and was simply motivated to do it to help family and friends. And I am, on so many occasions. My advice is to just do this, it is one year of your life and it adds so many benefits! Karen and Michael made it so easy so understand, moving at just the right pace with just the right amount of theory and humour.
Kerri Jolly
I completed a Remedial Massage Diploma in 2002, however I was left disheartened with the knowledge I had gained and was not confident enough to open a business and feel that I could 'fix' people.
After completing Bowen courses with Michael & Karen I had not only gained an amazing amount of knowledge, I had also become confident in my own healing ability, which lead to opening my own full time business.
I have also attended workshops conducted under their guidance and wouldn't consider travelling for additional learning when this much knowledge is right here in our own back yard.
Couldn't recommend their training highly enough
Ben Hamilton
Certificate IV in Bowen Therapy 10533NAT and Diploma of Specialised Bowen Therapy 10534NAT taught by Karen Hedrick and Michael Quinlivan with Bowen Training Australia RTO#41134.